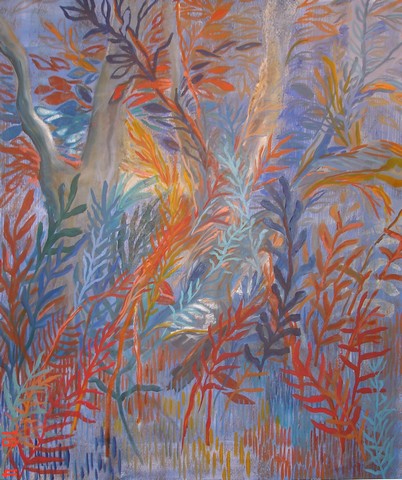 The Zauberwald Series
Two milestones in 2008 made me rethink my roots: I turned 60 and I returned to Dusseldorf, Germany to exhibit my paintings in a solo exhibition. This was the city where I was born, raised and lived for 44 years. I wondered, now as a proud American citizen, how I would feel, what should I expect? While the show was successful and I saw many friends, I stood in the gallery of my hometown and it felt strange. I speak the language and love my friends, but I have changed...America, I discovered, is now my home.

So returning to Florida, I resumed my daily walks through the mangrove jungle and reflected, once again on their interwoven, snarled, mysterious and enchanting roots. But now, having this deeper understanding of my German influence, I discovered a softer, brighter side of my soul.
That is why I call this series of six paintings Zauberwald, which means Magic Forest.